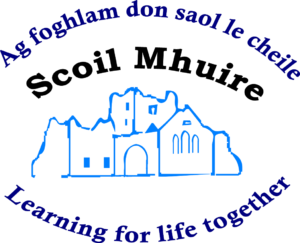 Scoil Mhuire is a Catholic school under the Patronage of the Catholic Bishop of Ferns. Scoil Mhuire is situated in the townsland of Ballinamona, Campile, Co. Wexford, on the New Ross – Campile road. It is a central school for the Parish of Sutton's, which is divided into Horeswood  and Ballykelly Curacies.
In 1979 four schools in the parish amalgamated into Scoil Mhuire. These four schools were Aclare NS, Ballykelly NS, Horeswood NS, and Killesk NS.
Scoil Mhuire has 11 mainstream teachers and four special education teachers. There are five SNA's in the school. We have a cleaner, caretaker and secretary. Our Location:
---
School

Contact
During this school closure period the school can be contacted by email at the following email addresses;
Office: horeswoodns@gmail.com
Príomhoide: horeswoodprincipal@gmail.com
---
School Meals Programme during COVID-19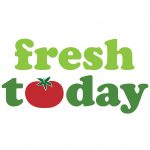 The Department of Education and Skills and the Department of Social Protection have decided that the School Meals Programme (Free Lunches) will continue during the current school closure period due to  COVID-19. The school food provider Fresh Today will prepare a weekly provision box for each pupil in the school. This box will consist of
sliced pan
fruit
turkey/ham/beans
cheese/yogurt
Cereal
The food boxes will be available on a fixed day each week during the school closure period. Strict restrictions will apply to parents who wish to collect a food box from the school. Social distancing will apply as per H.S.E. guidelines. Adults only may collect food from the school. Children are not allowed to visit the school to make collections. Parents who wish to avail of this scheme will be allocated a time to collect the food box. The day and time of distribution of food boxes will be confirmed in due course.
In order to eliminate food waste parents are asked to please complete the relevant information through the link below if they are interested in availing of the food box for each child. Parents will have received this link via text message also.
https://forms.gle/eaDqZet7gkyDN2cb9 
All responses must be received by 2pm on Monday, March 30th. 
---
School Transport
Applications for school transport  for the 2020/2021 school year are now open at http://www.buseireann.ie/schooltransport
---
COVID-19
School Closures
The school will be closed from Friday, March 13th until Sunday, March 29th. This closure is due to the guidance we have received from the Department of Education and Skills and the Chief Medical Officer.
Update- March 24th
The school has received an update from the Department of Education and Skills. We have been informed that schools will remain closed until April 19th 2020. A contact email for teachers and additional work will be distributed shortly.
---
Work for pupils during school Closure:
Work for pupils has been uploaded on the website under the "School Work" tab on the menu at the top of this page. 
Work for pupils for the period March 30th to April 3rd will be uploaded on the school website on Monday, March 30th.
The school work for all our pupils is available at the link below
http://scoilmhuirecampile.com/?page_id=681 
---
Advice for Parents
Parents will be kept updated by text-a-parent and also through our website and Twitter page.
http://www.education.ie/covid19
https://www.education.ie/en/Press-Events/Press-Releases/2020-press-releases/PR20-03-24.html
Please follow this link for COVID-19 advice in other languages https://www.hse.ie/eng/services/news/newsfeatures/covid19-updates/partner-resources/covid-19-translated-resources/
---
Message from Horeswood Parish
Dear Parishioners, in order to follow and adhere to Govt norms I have reluctantly decided to suspend all public Masses in Horeswood and Ballykelly with immediate effect.
Fr Gerald O'Leary
---
Active
School
Flag
We had a very special visitor to the school on Tuesday, February 11th  to raise our Active Schools Flag. Tadhg Furlong took time out from his busy Six Nations training schedule to do the honours of raising our flag. The Flag was received last year and a very special word of thanks is due to all of the members of the Active School Committee and to Ms. Warner and Ms O' Connor for their work. Well done everyone and thanks very much to Tadhg!
---
Green Schools Prize Winners
The winners of the Green Schools poster and slogan competition were presented with their prizes following Assembly in January. Well done!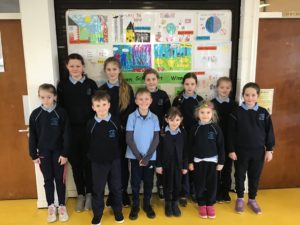 ---
Grandparents
Day 2020
On January 29th, third class pupils were delighted to welcome their grandparents to our school. They presented them with their own special poems and performed songs for them. All of the grandparents and the children had a really lovely day.
---
Mr. Flood's Trip to The Gambia in Africa
Our Principal, Mr. Flood visited The Gambia in Africa for ten days in January. Mr. Flood visited schools out there and supported teachers in their work. He also visited a school in Kasewa where our school has a link. Money was raised in Horeswood for the construction of the school and many in the local community contribute to the maintenance of the school today.
---
Enrolment September 2020/2021
Enrolment 2020/2021
Applications for enrolment are now being accepted for the 2020/2021 school year. Please contact the school office on 051-388255 or horeswoodns@gmail.com for an enrolment pack.
You can also call to the school to pick one up.
---
School Calendar 2019/2020
Please find our school calendar below. There will be a number of additional closures for in-service for teachers for the new Primary Language Curriculum. These additional dates have been added. Please disregard the old calendar.
Our
Staff
Members
Principal: Brian Flood
Junior Infants: Anna O'Hanlon                                                      Third Class: Anne Lawlor
Senior Infants: Aisling Doyle                                                           Fourth Class: Lenora Warner
First Class: Kathryn O' Hanlon                                                         Fourth Class: Ann O' Dwyer
Second Class: Louise Cosgrove                                                          Fifth Class: Ger Radford (Dep. Principal)
Second and Third Class: Evelyn O'Connor                                  Fifth and Sixth Class: Joe Mooney
Sixth Class: Darren Keating
SEN Teachers: Brid O' Brien, Emma Hennessy, Seán Stafford, Louise Collins/Fiona Phelan
SNA's: Kathleen Larkin, Marie Hart, Joan Knight, Susan Barry, Grace Phelan, Mairead Sinnott
Secretary: Elaine Keating
Caretaker: Philip Corish
Cleaner: Gillian Murphy
---
Keep up to date with whats happening in Scoil Mhuire, Horeswood by following the latest news on our Twitter page!!
https://twitter.com/scoilmhoreswood